1 Peter 3: 15
" But in your hearts revere Christ as Lord. Always be prepared to give an answer to everyone who asks you to give the reason for the hope that you have. But do this with gentleness and respect, "
I did not go to a prestigious prep school. I did however grow up in the 80's and the preppy style was "in". I was raised in an upper middle-class neighborhood that my parents worked hard to afford. There often wasn't extra money to a purchase the name brand clothing that my peers were wearing. But what a treat it was to get something that had a name on it, or was pretty darn close. I tend to dress more classically now that I am all grown up (at least physically, mentally?...). Occasionally, though, there are those madras shorts that I
must
get or that pink and green Lilly Pulitzer dress that I long for. I guess I'm still that "preppy girl".
To prep for something would actually mean to prepare for something. So really being preppy would be to be prepared. In that way, I'm happy to be preppy. I have a system in place in the morning to help me to prepare the children for school. I lay out my clothes and have my children choose their clothes the night before. I (usually) have a plan for my family meals in advance when I go to the grocery store so that meal times run more smoothly. I'm a prepster alright! But the most important preparation that I do is to prepare my heart for God. I get up early, read the Bible and pray (most days). I volunteer at church with the middle school children to help prepare them as well. I pray with my children before bedtime and at meal time we read a Bible verse and discuss it. I want to be "prepared to give an answer to everyone who asks me to give the reason for the hope that I have". That's the kind of preppy girl I truly want to be.
Can you say, "Preppy!!" I love it! The Pink Silhouette in Bel Air, one of my favorite local stores, has these shorts and several others that make the short list for my preppy style. The purse has a detachable sarong for the beach, super cute! They also carry Lilly Pulitzer clothing and accessories.

.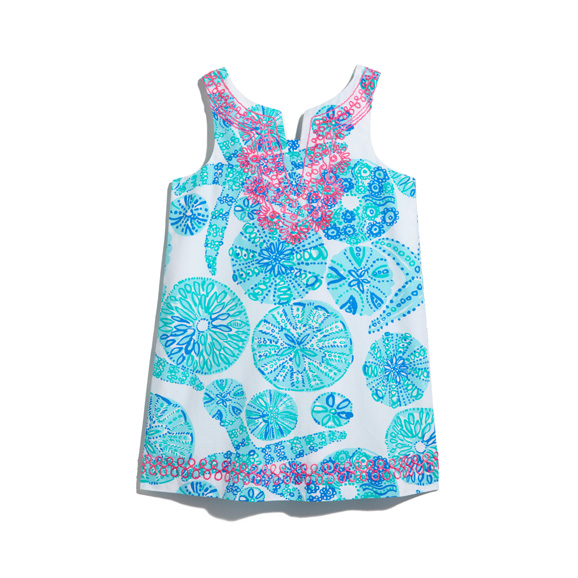 Target is also going to start carrying Lilly Pulitzer clothing for woman and girls and accessories for you and your home, starting on April 19th. Here is an adorable dress that my 2 year old will probably be sporting this summer.
Now go out there and prepare yourselves!! Have a great day!