2 Corinthians 6: 18
" I will be a father to you, and you will be my sons and daughters, says the Lord Almighty. "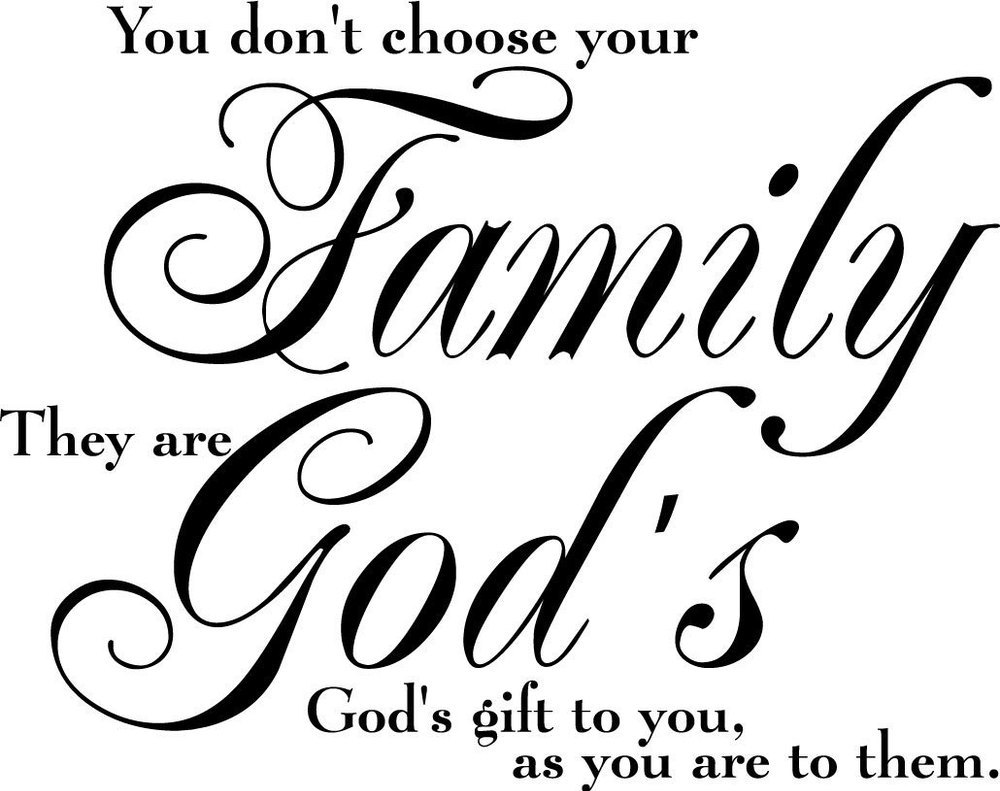 (This image found on Google Images via this link)


I have been blessed with a terrific family. Truly I have. There are certainly issues that come up from time to time. We don't always live in peace and harmony. That's normal. God gives us the ability to love and forgive. Not just me to others, but others to me. (Yes, I know it's hard to believe that I would need forgiveness, LOL!!!). We need to remember what truly special gifts we are to one another. Sometimes we get lost in petty, small issues that we often don't even recall (or maybe we hold onto and shouldn't). Remember how precious life is and how life here on earth is so temporal. We lose loved ones when we expect too, like with age and disease; and we lose them suddenly in accidents or hidden illnesses. I pray today that we cherish each moment with the "gifts" that God has given us: our family!
I was very fortunate yesterday to see my beautiful 25yr old daughter. Just me with her, alone, for several wonderful hours. Believe me, in a family with 7 children, one-on-one time is hard to come by. And then... last night, my favorite "fee-free" babysitters (aka.- my "Mom"and "Dad") continued to watch my younger children so my husband and I could have a date night (not too many of them going on either!). Yay!!
Here's my baby!! What a great day!
Here we are "pool chillin' ".


Thank you for reading my blog. I hope you have been able to spend some special time with your family this summer. Please comment below and share a special moment or fun activity, I'd love to hear about it!
I pray your week is full of joy!