Joshua 2: 21
" 'Agreed,' she replied, 'Let it be as you say.' So she sent them away and they departed. And she tied the scarlet cord in the window. "
Valentine's week day 5. Today is the day before Valentine's Day and it is Friday. I have pledged to wear red on Fridays in the month of February to bring awareness to heart disease in women #GORED (bonus that it fits right in with the Valentine theme). Red is an important color in the Bible. In Joshua the red cord tied in Rahab's window saves her family and shows her faith. Red blood around the doors of the Israelites in Egypt identified them in the first Passover, and most importantly, it signifies the blood shed for us, by our Lord and Savior Jesus Christ, on the cross. Pretty important this color red. Be bold, my friends, show me
your
red!
I love the color red, I was once told that, in decorating, putting just a touch of the color red in a room is like putting on lipstick. It just adds an extra pop of color and finishes the room. I'm wearing a lot of red today, but you don't have to have to be wearing a lot of red to add that extra "pop" of red.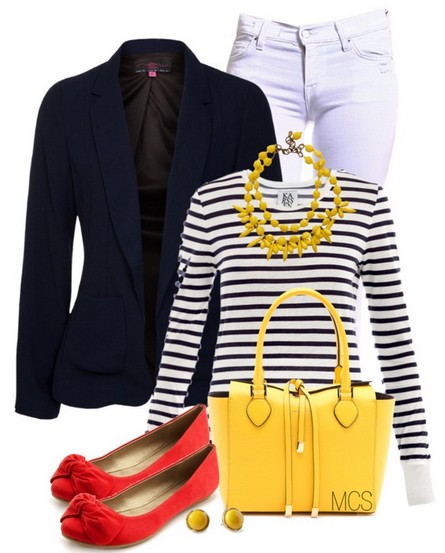 I love this outfit from the striped top to the red shoes!
Here's my outfit today. I'm wearing my striped
Talbots
turtleneck (it's cold!) and a red "wrap" sweater that I purchased years ago, classics don't go out of style... you update them. There were no photographers around this morning, but I am wearing my black jeans and my "go-to" leopard slip-on tennis shoes from
Target
. A little splash of red nail polish and some red earrings, and voila, #GORED.
(even my nose is red today! like I said "it's cold")
Happy Valentine's Day, everyone!!!