Esther 1:6
" The garden had hangings of white and blue linen, fastened with cords of white linen and purple material to silver rings on marble pillars. There were couches pf gold and silver on a mosaic pavement of porphyry, marble, mother-of- pearl, and other costly stones. "
Sounds like my backyard! LOL!!! Ah, to live in a palace. One day I will, when my Father calls me home. And the beauty of it can not even be described (I'm pretty sure my wing will be near the beach though). Well, for now, I don't live in a palace. I live in a modest townhome in a middle-class area in Maryland. We are in an excellent school district and my children have plenty of friends nearby to play with. Not too shabby.
My house is currently decorated in warm earthtones. Colors I have loved for years. But of course now I want to change it all. My poor husband! My absolute favorite color is blue, but I rarely use it in my home, Another color I rarely use is white. Mu childhood home had antique white walls pretty much in every room of the house, My father believed the neutral white would help with the resale of our home. Twenty years or so after we bought it, we did sell it pretty quickly so maybe he was right. Needless to say, not a white wall can be found in my house. Never say never. Here are a few great ideas I've found on
Pinterest
that I can't wait to try out in my own home.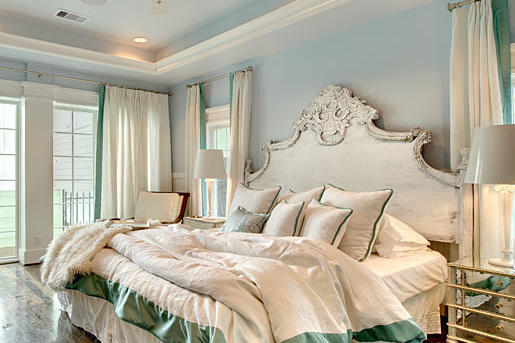 This room is actually Bill & Jen's form The Little Couple. there is nothing I don't like about their home.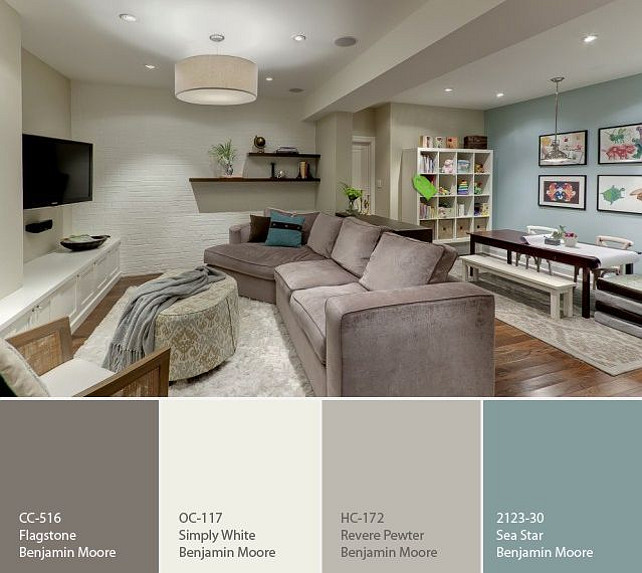 I love this color palette. The style is a bit more modern then my taste.
I would definitely need a gray or darker colored sofa with my family.
(pinned by homebunch.com)

This is so "my style". I actually found this pic on Beneath My Heart. Traci and her husband have transformed 2 homes in this terrific blog. I definitely found my decorating "soul mate". Lol!
And these are just the tip of the iceberg. Have you recently updated your home or completely changed your decorating scheme? Let me know. I'd love to hear from you.