2 Corinthians 2: 10
" That is why, for Christ's sake, I delight in weaknesses, in insults, in hardships, in persecutions, in difficulties. For when I am weak, then I am strong. "
I've been feeling a bit "off". Not down, not out, just off. I was so distracted by this "off" the other night that driving home from my parents, I literally forgot where I was driving for a second (not off the road, just which road I was actually on). I suppose I just have a lot on my mind lately, combined with the sudden passing of our dear relative last week....off. What is not off is my faith. My God remains steadfast, I know that in my off, He is always on! Thank you, Lord, for reminding me that in my weakness you are strong. You will put my off back on. Amen.
I took yesterday "off" from blogging. Did you miss me? I'm back! The kids and I have been thinking a lot lately about "Back to school" (cue the music "It's the most wonderful time of the year..."). My 12 year old is particularly excited. She loves school. She loves learning, student government, social activities, boys! (Ugh!)
She's already planning her new hairstyle, her new wardrobe, and what kind of backpack she'd like. She already has a cute sense of style. So I'm going to do what I can to help her achieve her back to school "look". Here are a few pics of what she's longing for.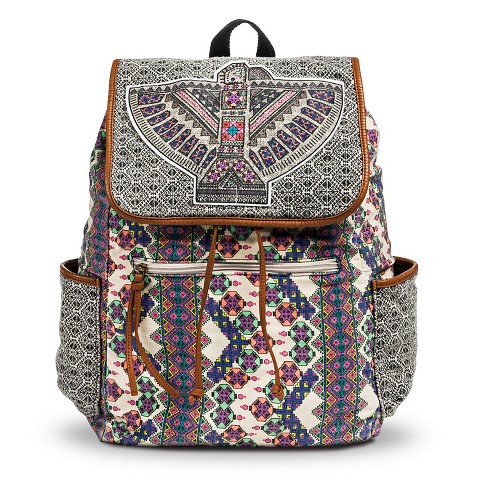 Both of my girls are really liking the fabric backpacks this year.
There are a lot of fun geometric prints, like this one at Target.
or....this super cute floral print from Kohls
You can't go wrong with a classic Converse sneaker. I found these on Kohls.com.
This is the hairstyle my daughter chose. I think it's so cute.
Currently my daughter has long hair, we are hoping to donate some hair to Locks of Love.
(picture found on Pinterest)

I hope we've given you some inspiration to get your kiddos excited to go back to school. I'll definitely update you on my daughter's new "look". Being organized and ready will definitely help you and your kids not be "off" their game. I pray you have a good day, off or on!!