Proverbs 29:11
" A fool vents all his feelings, but a wise man holds them back. " (NKJV)
I'm such a fool. I'm feeling a little out of sorts this morning. Don't get me wrong, I've been pleasant. I'm doing all my morning stuff, everything is seemingly "normal". I'm just crabby today. And last night...look out! My kids didn't know what hit them (I did not hit my children, just a figure of speech). I was very crabby. Unfortunately, I let stressors in my life affect how I behave sometimes. Most days I wake up and give it all to God and things are great. But somedays, I just can't shake it off. I feel like just giving up. I tell myself that most people would feel that way given my current circumstances. But that's what Satan wants me to believe. It's a lie that I buy into now and again. Forgive me, Lord. The deceiver has certainly deceived me. So now what? Am I doomed? NoWay! That's when I go to my Lord with a "broken spirit and a contrite heart" (
Broken Spirit
). Forgive me, Lord. I know that I am truly blessed. I know that you are not just holding my hand, but you are holding me. There is nothing that can take me out of your arms, and I am forgiven and loved. I am Yours. Amen.
Speaking of crabs...I'm a Marylander. Crabs are in my blood. By the time I was two I had a mallet in my hand and was smashing crab claws with the best of them (that's not how you're really supposed to eat a crab). Crabs are not only great for eating, but they are super cute for nautical and summer decor. Here are a few "crabby" things that I would love for my home.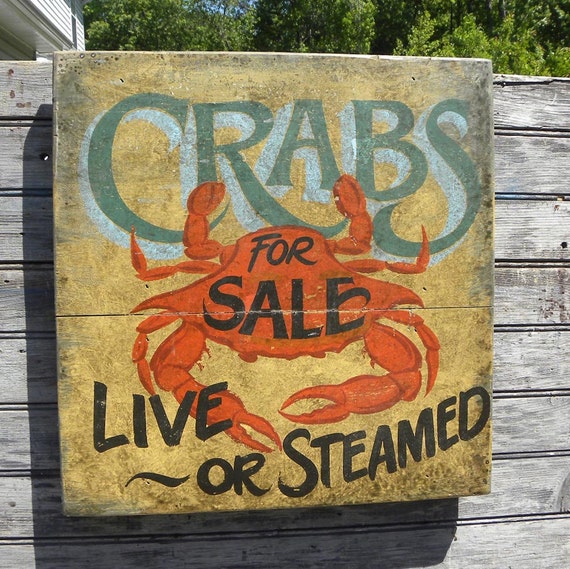 One day, I'll have the perfect spot for this painting or one like it. Love the blue and red.
This image and and sign were found on Etsy. Click on this link to see it.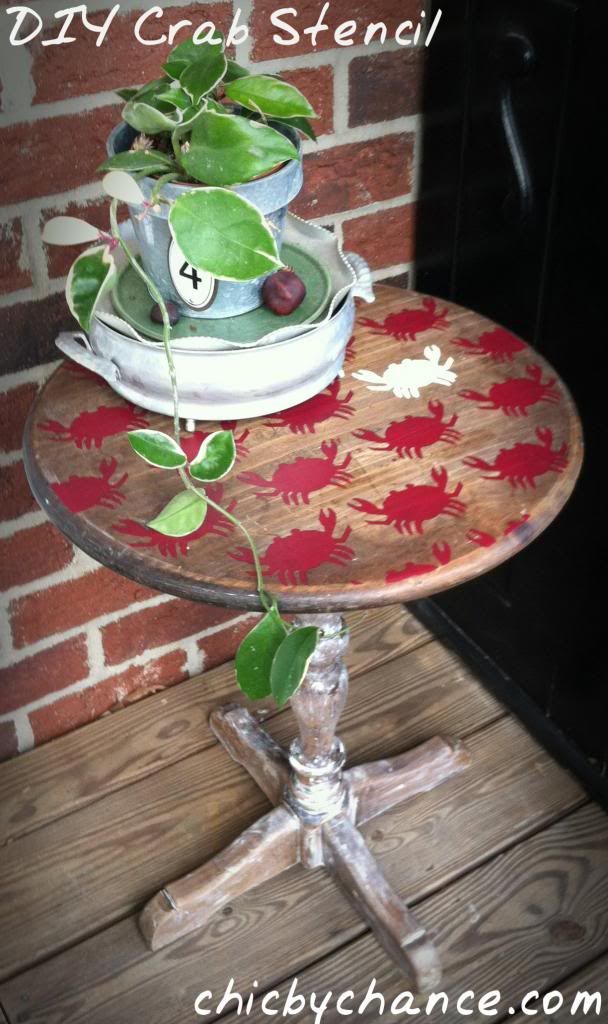 How cute is this table! This is a DIY project. Follow this link for the free stencil and directions-chicbuychance.

There are so many other great "crabby" items, I found all of these on
Pinterest
. Any one of them is cute enough to change my mood from bad to glad!
I pray you have a wonderful day!!