Matthew 14: 29
"He said, 'Come.' So Peter got out of the boat and walked on the water and came to Jesus."
(ESV)
The rest of the story here in Matthew, is that Peter began to be afraid because of the wind and started to sink in the water. Jesus pulled him up, and in verse 31 said, "O you of little faith, why did you doubt?". The risk that Peter was taking in these verses was not getting out of the boat and walking on the water toward Jesus, it was his lack of faith. Lord, help me to believe and trust in you always. I pray that you would take away my doubts and fears that you aren't enough. I need only to keep my eyes on you, Lord. Don't let me look down, look back on past mistakes, or allow the wind to blow me off course. Those are the risks, Lord. Belief in You is the safest bet of all, with You I can not fail.
Last Thursday, I took a fashion risk. Boy was it a failure (you will see no picture posted on this blog of that particular outfit). I just pray you won't look in a magazine and find my face blocked out in the "fashion don't" section. I still feel good about this risk though. Without taking a risk here and there and failing, I'd never learn from my mistakes. Hopefully, most of my fashion posts will inspire you to try something new. I follow many fashion bloggers who take risks with their outfit and makeup choices, sometimes I love them and want to run out and give them a try, sometimes I think I won't. "Never say never", is what I always say. Well, that and, "Two wrongs never make a right" (that one I say to the kids, though!).
Here are a few things, I'd like to try...
Mixing patterns is always a bit of a risk.
I love stripes and floral and have done it in the past.
I actually would like to give this a try.
(pic found on Pinterest- here)
Here are stripes and floral again, but a little more classic.
A new bathing suit is always a risk.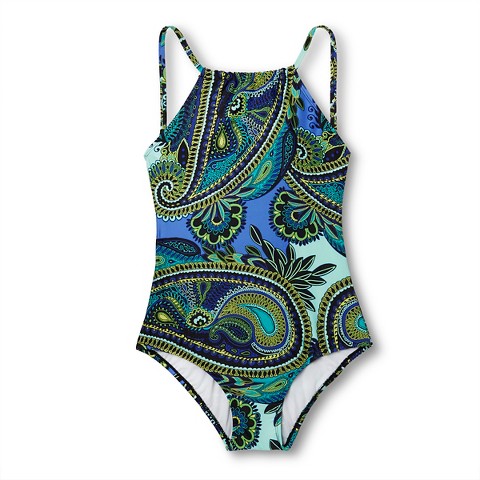 I like this one piece "high-neck" suit from Target.
I've noticed the "high-neck" trend in bikinis as well, a risk I'm not willing to take!
Tassels...
Tassels are a trend in shoes and clothing.
Personally, I wouldn't go head to toe with this trend, but in moderation, so cute!
Like these beauties from Nordstrom by Rebecca Minkoff!
I think a tear just came to my eye on this one!
Tory Burch- Small Straw Tote
The only risk on this one is how to buy it without my husband knowing about it???
Well that's about as risky as I'm going to be right now. I pray today, that when you take a risk, that your faith is not one of them! Have a blessed day!!