James 5: 16
" Therefore confess your sins to each other and pray for each other so that you may be healed. The prayer of a righteous person is powerful and effective. "
Just like in the movie
Groundhog Day
, I find myself in the predicament of having to ask for forgiveness every day: over and over again!. Fortunately, I don't have to relive the same day over and over again (although sometimes it feels like it!). Usually confessing my sins and asking for forgiveness either to God or to someone that I have erred against, makes me feel better and sets things right. In a perfect world, once you've done your part in the repentance/forgiveness role, everyone should have a nice hug and move on in joy and peace, right? Unfortunately we don't live in a perfect world. With God, if you are truly repentant you're good, but not always with people. We cannot expect to be forgiven in the way we would like to be forgiven. Forgive doesn't mean forget. While we can be truly sorry that we have hurt someone that we love, that doesn't mean they will forget our error. Sometimes that is healthy, especially if you are in an abusive relationship, but sometimes it means we truly aren't forgiven. What can we do? Just keep praying, just keep praying, what do we do we pray!! Don't let the bitterness in someone else's heart pull you off of your knees. We still need to pray for reconciliation, and seek it when appropriate, but we can't allow ourselves to be consumed with guilt, regret, sadness, or self loathing. Forgive others as God forgives you, but remember to forgive yourself as God forgives you, too.
Today I'm sad. I won't give up the fight (the battle is already won!), but I'm just a little melancholy. "Weeping may tarry in the night, but joy comes in the morning. "
(Psalm 30: 5b- ESV).
Probably tomorrow morning...
It really is Groundhog Day today, and good news, an early spring!! That certainly is something to find joy in. Here are some other things that bring me joy...
Coffee!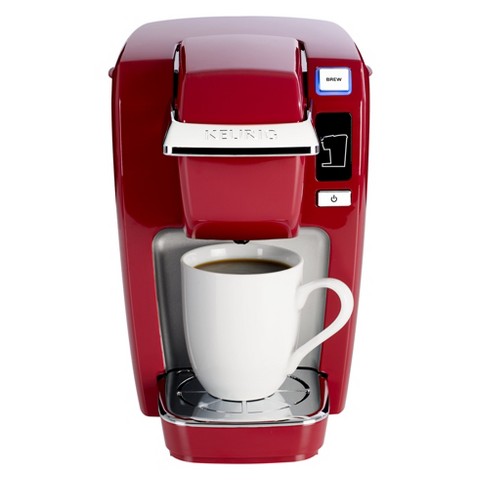 I got one of these little guys for Christmas.
What a wonderful way to have a hot cup of coffee in the afternoon without brewing an entire pot.
Keurig K10 MINI Plus Brewing System
New clothes!
I think I need another scarf!
An elephant scarf with pom poms and it's blue...need I say more?
Navy Elephant Pom Pom Infinity Scarf- The Pink Silhouette
Food!
The Beach!
I pray you have a terrific day.
Remember, Ephesians 4:32 "Be kind and compassionate to one another,forgiving each other just as in Christ God forgave you."