1 Samuel 3: 4
" Then the Lord called Samuel. Samuel answered, 'Here I am. "
I love this story in Samuel. God is calling Samuel and Samuel doesn't know it's God, he thinks it is Eli calling him. Not just once, but three times this happens. Eli finally tells him to go lay back down, it's God, next time He calls answer Him! Isn't that just like us to hear God calling us to do something and then thinking, "it can't be God", it's... indigestion, nature, a full moon, gas, satan (you get the idea, right?). Let's make a point to listen for God in our lives. That requires quiet time with God, to listen for his voice. Maybe your quiet time is first thing in the morning, or driving to work, or right before bedtime. Whenever it is, remember prayer is a conversation with God. Conversation requires two things: speaking and listening. Let's not forget to listen and obey. Here I am, Lord.
I finally got my NEW PHONE!!! Yay! Hello! I went the
Samsung Galaxy S6
route. So far, so good. I just activated it last night. Not only did I get a new phone, my favorite husband bought me the perfect cell phone case. Yay, husband!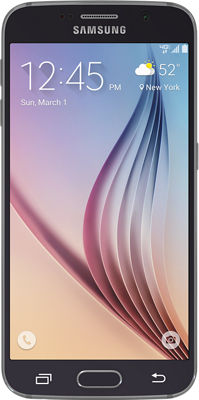 My new phone!!
(see it here)
My new phone case. Laaah! (the sound of angels singing)
You can find it here.
And, here's my first, daughter initiated, selfie...
Cookin' dinner, takin' a selfie!
I pray you have a terrific Tuesday!