Psalm 121: 5
" The Lord watches over you- the Lord is your shade at your right hand; "
I love Psalm 121. Verse one always been a favorite verse of mine. The song
Praise You in this Storm, by Casting Crowns
uses Psalm 121: 1 in the chorus. I get emotional just thinking about that powerful song. Click on the link above and give it a listen to. LOVE IT! And by the way, that is so hard to do, praise God in the midst of our "storm". Did you lose your job? Are you going through a financial storm? Did you lose your home? Did you just lose someone you love, are you ill, is someone you love ill or dying? Some storms seem much bigger than others. But we are called to praise God through those times. Easier said than done. I am terribly guilty of worry and panic first, and then eventually I get to the praise part. Wouldn't it be better to go there first? Yes, Lord, I will praise you in this storm. As hard as it is, I know You are God, and this time of struggle is going to be used (someday, somehow) for good. Amen.
Speaking of storms, we had a snow storm last night. Just when I thought we were home free this winter from using any snow days, doggone it, we have at least one, maybe two. That's ok. I got to sleep in (I usually get up at 5 am, my daughter's alarm went off at 6 am), and I didn't even get dressed until after noon!! Whoop, whoop! I am looking forward to spring, however. Last week my husband bought me a new pair of sunglasses, and I can't wait to wear them. I'm saving them for the Blue Angels demonstration and the Boat show which are both this spring.
I recently found a new website
for great new glasses and sunglasses
. It's called
Warby Parker
and their new
Spring 2017
collection is available today! Here are a couple pair of sunglasses that I'm loving.
And here's something great, too,
Home Try-On
. Most styles are available to try-on at home FOR FREE for up to 5 days! You can select up to 5 frames to try-on at home (some exclusions may apply). You only pay for the glasses you keep. So cool.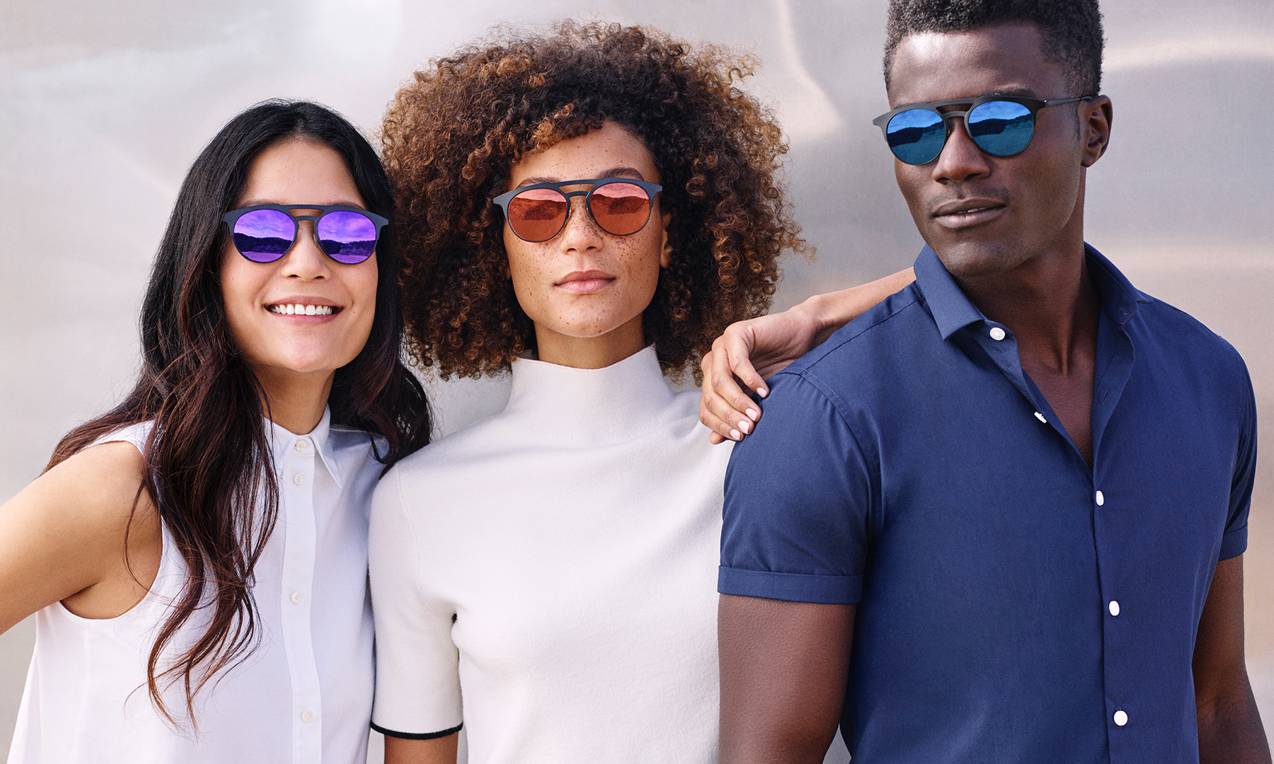 There are so many styles to choose from, you have to check them out yourself,
and yes, they have men's styles too!
Click on this link here- Warby Parker
Well, while I was writing this, the county called and schools are cancelled again tomorrow. I hope that means another morning to sleep in! So tonight, I'm going to be praying for spring to spring. I have some new sunglasses to wear!!
I pray you have a terrific Tuesday!